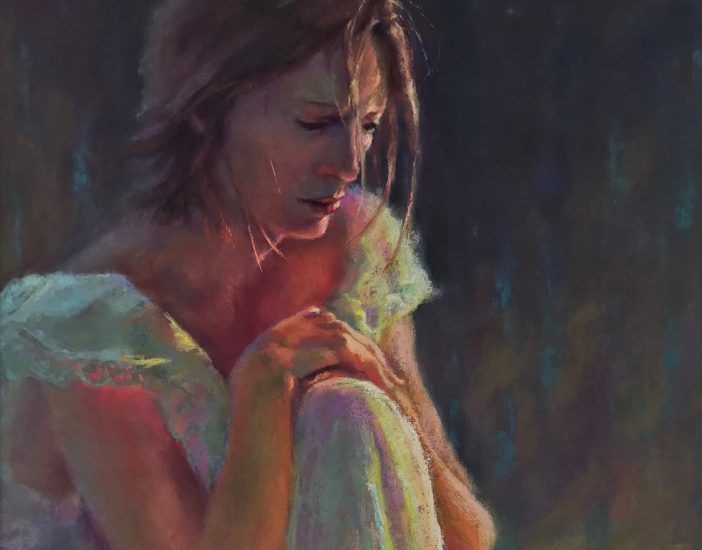 Past Exhibitions
Philadelphia Water Color Society: 118th Anniversary International Exhibition of Works on Paper
October 14 – November 19, 2018
Ethel Sergeant Clark Smith, Davenport, Vidinghoff, Link and Kitchen Galleries
Juror of Selection - Alan Wylie (C.S.P.W.C., AWS D.F., SFCA., NWWS., CIPA.,CWA, LWS.)
Alan Wylie was born in Glasgow, Scotland in 1938. In 1960, he graduated from the Glasgow School of Art with a degree in Mural Design and Mosaics. He immigrated to Nova Scotia in 1967 and began a career as a full-time artist and teacher. In 1974, he moved to British Columbia and now lives in the historic village of Fort Langley with his artist wife, Janice Robertson.
Judge of Awards - Alvaro Castagnet
Alvaro Castagnet was born in Montevideo, in the beautiful South American country of Uruguay. His early interest in art was cultivated mainly by his father, who sent him to the National School of Art in Montevideo at a very young age where he was taught by Professor Esteban Garino. Castagnet carried on his formal education in art at the Fine Arts University, where Miguel Angel Pareja was his oil painting tutor.

Castagnet migrated to Australia in 1983, and lived there enjoying the cosmopolitan and forward-looking attitude of that country for 20 years. Alvaro Castagnet is fluent in Spanish, Italian, and English and currently lives in Montevideo, Uruguay. Castagnet has been holding solo exhibitions since 1985, and has been recognised with dozens of awards over the last 30 years.
Castagnet writes articles for many international artist publications worldwide. Alvaro travels around the world, painting, demonstrating, lecturing, and judging art competitions also guest-attending exhibitions of his work. He is the author of the out-of-print, "Watercolor Painting with Passion" & "Painting with Passion – Beyond Technique" books. Alvaro is featured in innumerable art books, videos, DVDs and acclaimed international art publications.His main studio is located in Montevideo, Uruguay. He lives with his wife, Ana Maria & their teenagers sons, Gaston & Calvin.
Calendar of Events
Alvaro Castagnet Workshop: October 12-14, 10:00 am - 4:00 pm
Opening Reception: Sunday, October 21, 3:00 - 5:00 pm
Juror Demo: Sunday, October 14, 4:30 - 6:30 pm
Image: Barbara Berry, The Prayer