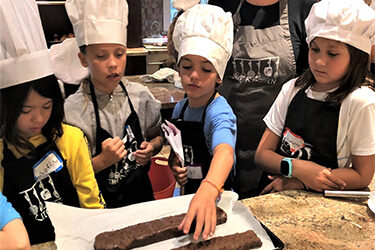 Calendar of Events
WORKSHOP: Kids Cook Thanksgiving - Sweet Saturday
November 18, 2023 · 2pm-4pm
$65
This culinary workshop focuses on sweet treats and holiday desserts. Parents and children are encouraged to sign-up and cook together.
OR enroll just your child so they can learn the basics of cooking traditional Thanksgiving desserts to integrate into turkey-day festivities at their own home.
This workshop is sure to inspire new family traditions! Preparing delicious Thanksgiving desserts, using old and new recipes, will be the culmination of the workshop and enjoyed by all participants.
» View the full calendar of events