In The Area
Plan your trip in and around the town of Wayne!
Town of Wayne
Wayne is located 13 miles west of Philadelphia on the historic Main Line.
During the annual Plein Air Festival, artists from all over the country come to paint local scenes in Wayne and the surrounding area. Notable local attractions include Chanticleer Gardens, Ardrossen Estate, Valley Forge Military Academy and Valley Forge National Park.
Where To Eat
There are many restaurants in downtown Wayne, along both Lancaster Avenue and North Wayne Avenue. Ranging from casual pizzerias to high-end fine dining, Wayne offers experiences to sate any appetite. Need a suggestion? Below are a few restaurants that the Wayne Art Center recommends.


Christopher's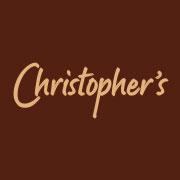 108 North Wayne Avenue
Wayne, PA 19087
610.687.6558
www.ChristophersNeighborhoodPlace.com
Christopher's is a "neighborhood place" in the heart of Wayne offering a family-friendly atmosphere and casual American food for lunch and dinner. Look for art by Wayne Art Center members on the walls.


Vic & Dean's Pizzeria Grill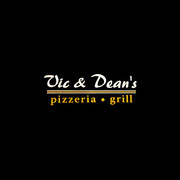 409 West Wayne Avenue
Wayne, PA 19087
610.225.0025
www.VicAndDeans.com
Delivers to the Wayne Art Center
Just around the corner from the Wayne Art Center (take a right on Maplewood and follow Highland Ave to West Wayne Ave), Vic & Dean's serves pizza, salads, subs, wings and burgers to eat in or for delivery.


Paola's Pizzeria e Cucina Italiana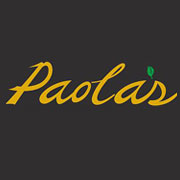 128 North Wayne Avenue
Wayne, PA 19087
610.688.6898
www.PaolasCucina.com
Stop into Paola's for pizza or Italian comfort food, and you are likely to meet Paola herself. A native of Italy, Paola has been known to teach classes at the Wayne Art Center when she is not busy at her restaurant.


Elegance Café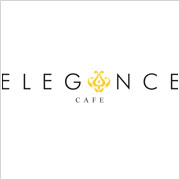 131 North Wayne Avenue
Wayne, PA 19087
610.687.5454
www.EleganceCafe.com
Delivers to the Wayne Art Center
Elegance Café makes fresh cookies, cake and bread for breakfast and serves simple but delicious sandwiches, salads, wraps and soups for lunch.


Paramour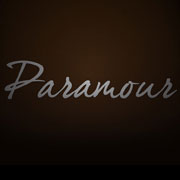 139 East Lancaster Avenue
Wayne, PA 19087
610.977.0600
www.ParamourWayne.com
Located in the Wayne Hotel, Paramour features seasonally inspired modern American cuisine. This inviting, energetic restaurant is the perfect place for a special occasion meal, but also a fun spot for a cocktail or a glass of wine and a quick bite.


Teresa's Café & Teresa's Next Door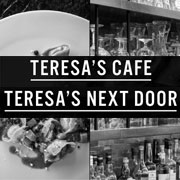 124-126 North Wayne Avenue
Wayne, PA 19087
610.293.9909
www.Teresas-Cafe.com
If you're looking to reserve a table for a glass of wine and classic Italian-American fare, head to Teresa's Café for lunch or dinner. If you prefer local and imported beer, artisanal cheese and Belgian dishes, just go Next Door.
Where To Stay
There are several hotels in close proximity for those artists and visitors who are participating in or attending Wayne Art Center exhibitions, conferences, and special events.


The Wayne Hotel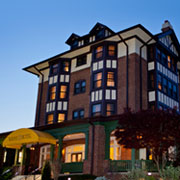 139 East Lancaster Avenue
Wayne, PA 19087
610.687.1000 or 1.800.962.5850
www.WayneHotel.com
A national historic landmark, the Wayne Hotel offers a splendid alternative to traditional hotel accommodations. Enjoy a change of pace and return to the charm of a time gone by with all of today's amenities. The Victorian décor and warm welcome are something you're not likely to forget.
Located 18 miles west of the city of Philadelphia, Wayne Hotel is easily accessible by rail or car and has been an established landmark on the Main Line since the early 1900's.


The Radnor Hotel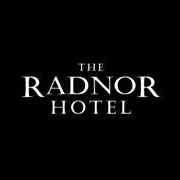 591 East Lancaster Avenue
St. Davids, PA 19087
1.800.537.3000
www.RadnorHotel.com
The Radnor Hotel is the only full service hotel in Philadelphia's Main Line Suburbs. With 171 guest rooms, the Radnor Hotel provides comfort and charm for the business traveler. Along with first class service, the Radnor Hotel provides many amenities.


Devon Courtyard by Marriott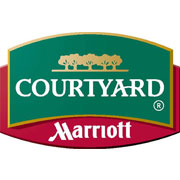 762 West Lancaster Avenue
Waynes, PA 19087
610.687.6633
www.Marriott.com
The Courtyard Marriott hotel is in the business district of Wayne. Area attractions include Valley Forge Park and Villanova University, making this hotel a perfect choice for business and leisure.


Wayne Bed & Breakfast Inn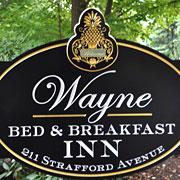 211 Strafford Avenue
Waynes, PA 19087
610.715.2224
www.BnBInn.com
This classic Victorian beauty, nestled in the heart of Wayne and only blocks from downtown and the train, will charm you at every turn. This private retreat is located on a quiet street just minutes from the heart of the historic village of Wayne. It is located 17 miles from Center City Philadelphia and offers easy access to major highway routes and public transportation.
Wayne Business Association
The Wayne Art Center is a member of the Wayne Business Association (WBA), a large vital group of diversified businesses and non-profit organizations. Established in 1939, the mission was, and still is, to promote the business, professional, and civic interests of the community. The WBA is voluntary organization that coordinates and sponsors an array of fun, family oriented events throughout the year.
For more information about the town of Wayne, please visit www.waynebusiness.com.