WAC Faculty & Artist: Jordan Wolfson
Interior with Three Chairs and Stool III
Oil on Linen
27″ X 24″
$5,800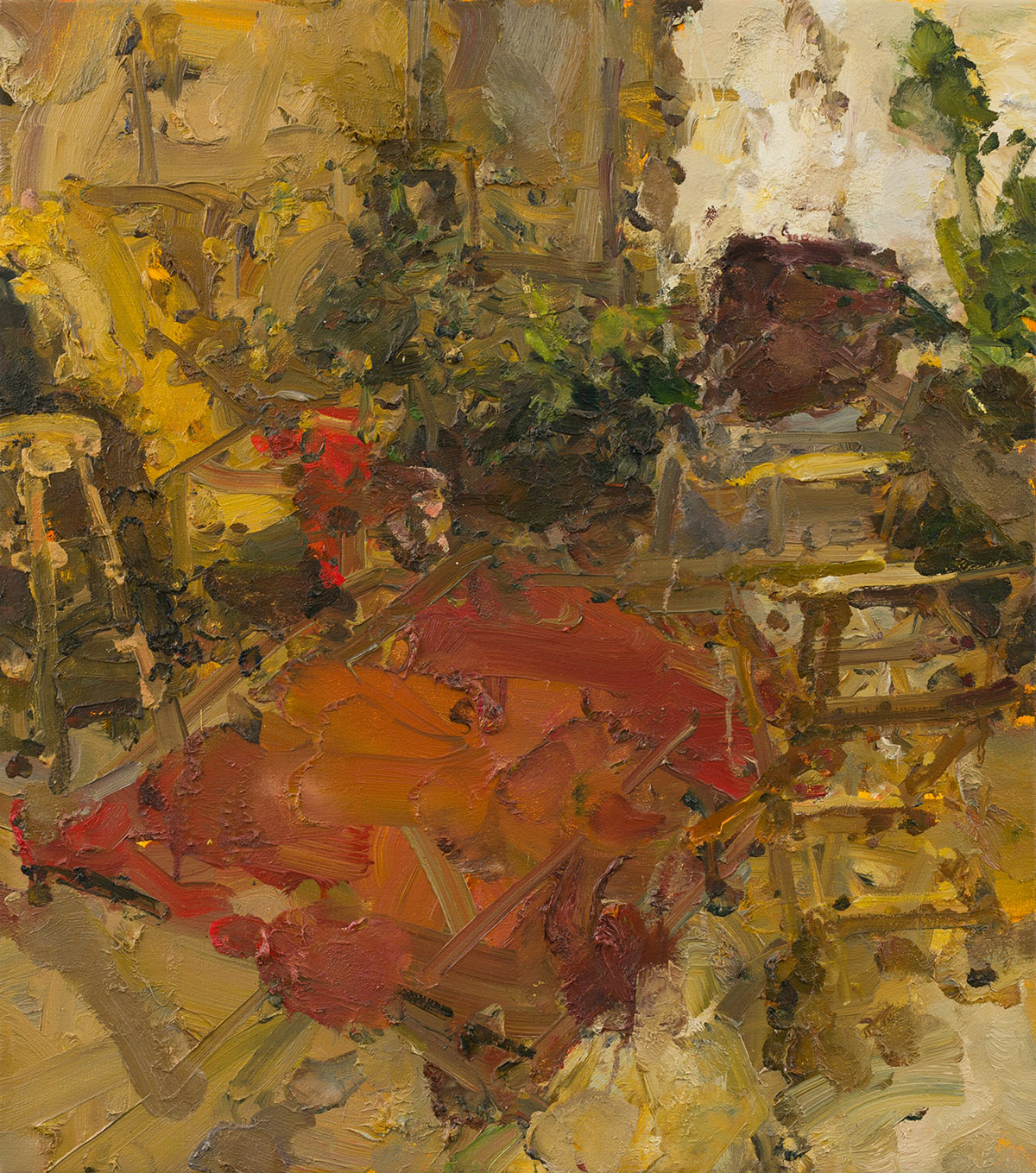 Still Life with Flowers XXXIII
Oil on Linen
25″ X 22″
$5,400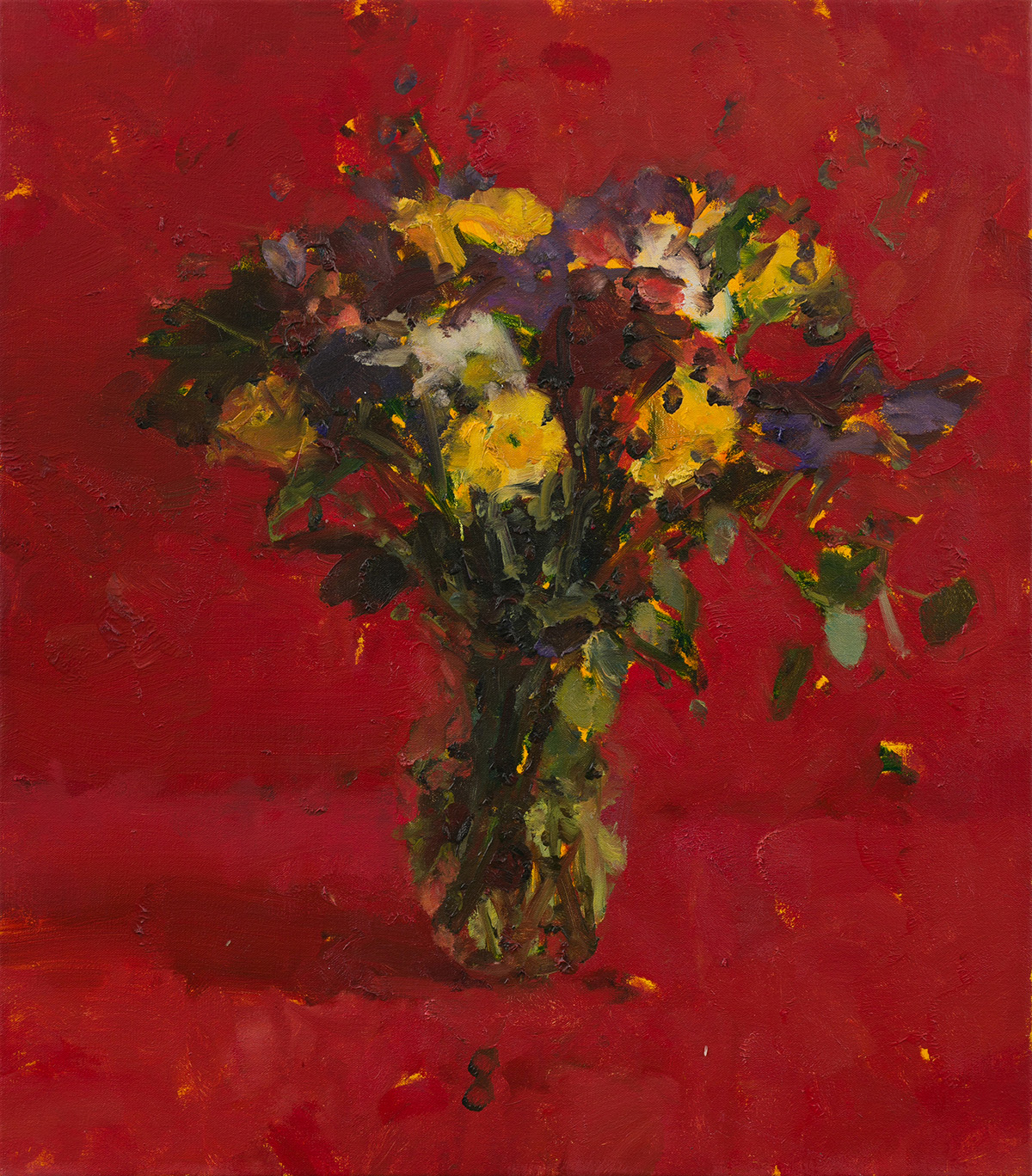 Jordan Wolfson was born and raised in Los Angeles and graduated with an MFA from Yale School of Art in 1991.
"I fell in love with painting as a young man when I realized that painting isn't about making a picture; painting is about exploring life…Over the years, as life inevitably serves up its challenges and obstacles, this of course showed up in my painting as well. And I needed to ask myself, facing the difficulties and sacrifices — what is this for? What is this truly for? What is the fundamental truth of this activity, painting – and how does it serve? Not only in my personal life, but in our larger culture and time, and what it means to be human."
In his recurring explorations of form, space, and light, Wolfson has been investigating the relationships between perception, mark, and Consciousness. This has led to his experience of painting as a life-practice and means for fundamental understanding.
Exhibiting both nationally and internationally, Wolfson's work is represented in permanent collections worldwide, including the Albright-Knox Art Gallery, the James T. Dyke Collection and the Ballinglen Museum of Contemporary Art. Wolfson has received numerous awards including the Pollock-Krasner Foundation Grant, the Ingram Merrill Foundation Grant and a Purchase Award from the American Academy of Arts and Letters; he was a fellow at the Fine Arts Work Center in Provincetown, MA and the Ballinglen Art Foundation in Ireland.
He currently lives in Longmont, Colorado