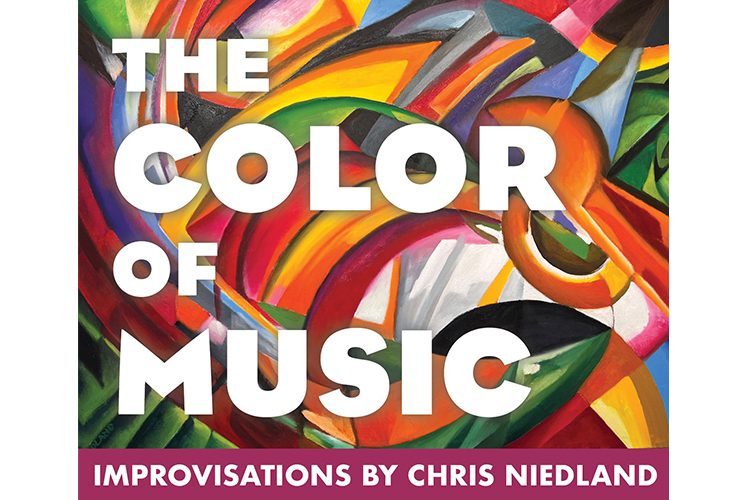 Past Exhibitions
The Color of Music Improvisations by Chris Niedland
February 13 – March 11, 2023
Vidinghoff Gallery
"COLOR IS MUSIC YOU CAN SEE"
A self-taught artist who began painting professionally in 1991, Chris Niedland maintains an art studio in Wayne, PA.  His work has appeared on exhibit in numerous cafes, restaurants, hotels, corporate settings, and galleries throughout the tri-state area, and can be found in private and corporate collections throughout the United States and in fifteen countries. 
Reception: Sunday, February 26, 2023  3-5pm
Artist's Statement 
I became a painter at a young age, out of my deep love of music. As a child, I used to make books filled with swirling lines and watercolors, as I listened to classical music and jazz. As I got older and went to college, I moved away from abstract, and decided to try to paint nature; to paint what I saw, but I quickly became dissatisfied. Something was missing. It was the music, and how it released color and form from within. In 1991, I picked up where I left off as a teenager, and my experiment in "automatic painting" continues to grow to this day, with painting what I hear.  
Music guides my every move as a painter, whether I am listening to it out loud or in my head. When I need inspiration, I seek out new music the same way I go to an art store and look for a great color of paint, or the way a person looks through a bookstore for something that speaks to them. I search for the song or collection of songs that will fill my soul, and bring my empty, flat canvas to life with color.