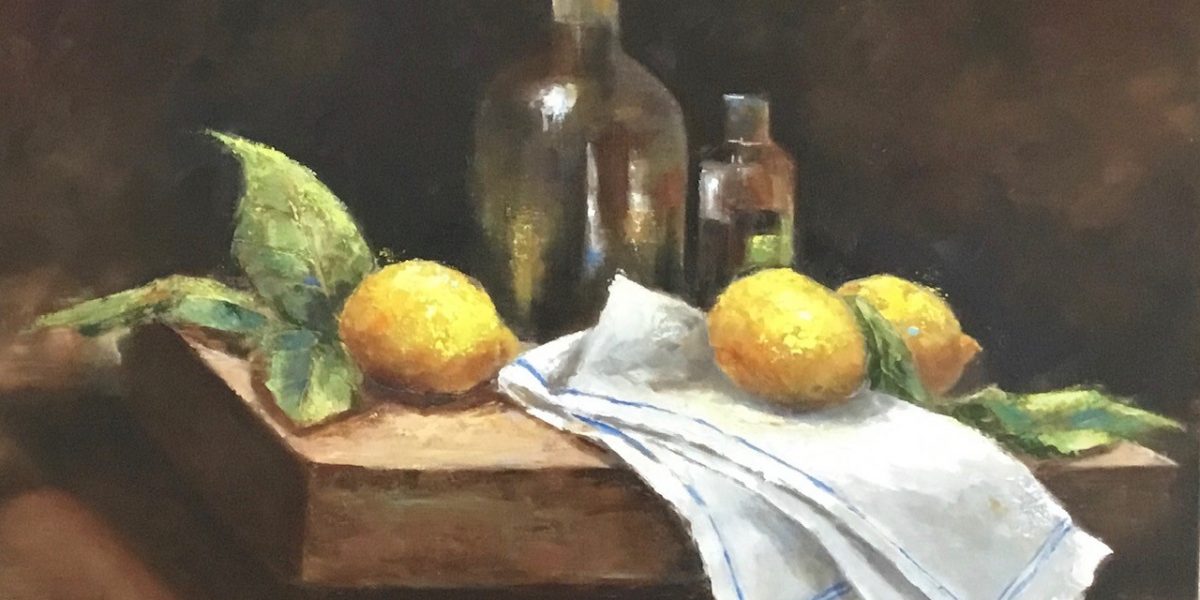 Past Exhibitions
Painterly Practice
February 23 – April 18, 2020
Painterly Practice, a collection of three accomplished local artists and long-time students. Held as a Radnor Expression Exhibition companion show.
View and Information on Purchasing Work
Featured artists 
Lindsay DuBarry
Lindsay DuBarry has lived on the Main Line since childhood and currently resides with her husband in Villanova, PA.  She began her art career after raising children and has studied almost exclusively at Wayne Art Center with Karen Fogarty and Carol Kardon. She has also taken workshops with Valerie Craig, Roger Dale Brown, David Lussier, Sara Linda Poly, and John Poon among others.  Lindsay paints in oil and enjoys rendering landscape, still life and the occasional portrait.
In 2012, Lindsay won the Quita Broadhead Memorial Award in the WAC Member's Juried show and in 2013, won the Wayne Art Center Award in Expressions of Radnor.  In 2019, she had a solo show at St. David's Episcopal Church.  She is a member of the Delaware Valley Art League.  Her art is held in many private collections.
In her paintings, she seeks to capture a sense of place and delights in getting architectural details properly placed and instilling her own sense of order.  Barns and cows are often chosen subjects. Local landscapes, scenes from the Poconos and New Hampshire as well as golf adventures are often depicted. Personal connections with these places impart depth into her work.
Debbie Craley
Debbie's love of art has always been a large part of her life as evidenced by the time she spent during her youth sketching everything from landscapes to portraits of family and friends. While raising her children in Wayne, she started classes at the Wayne Art Center and continues to explore a variety of techniques and styles of painting.
Everyday moments are her biggest inspirations. Observing animals at a local farm or pulling together fruits from the farmer's market, all make the perfect subject to paint. Debbie continues to focus on value, edges, color and design of varied subjects.
The added benefit for Debbie are the life long friendships she has made with fellow students and teachers. Her art has marked her journey through life and is a constant never ending joy. Her work is exhibited in local juried and non juried shows.
Nancy McGivney
Nancy McGivney is native to the Philadelphia region but has also lived in the Midwest, South and New England during her child raising years. After starting as a student of art history, she subsequently began to paint in oils studying with Philadelphia artists. Her work consists mainly of still-life, marine scenes and landscape paintings. Currently she shows her work locally at Wayne Art Center and on Nantucket.
"I am a day dreamer who is constantly excited by the visual world.  There's an immediate attraction to something—everyday objects or scenes.  Painting allows me to explore what it is that moved me.  It is a journey.  Not a simple task but a puzzling exploration to figure out what exactly it is that sparked my interest and what I want to say about it.  Getting it down on canvas is the challenge, connecting with a viewer is the reward and delight."