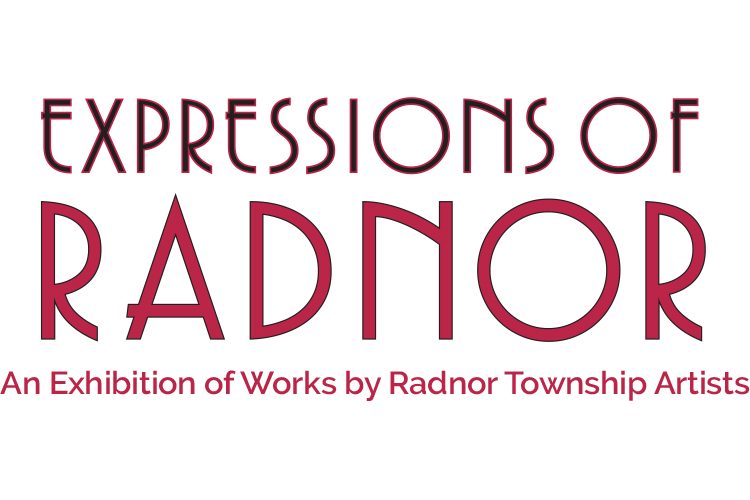 Past Exhibitions
Expressions of Radnor 2023
February 13 – March 11, 2023
Davenport Gallery
Wayne Art Center is pleased to present Expressions of Radnor 2023, an annual exhibition of artwork created by Radnor Township residents 18+ across a wide range of artistic mediums and perspectives. 
Reception & Awards:  Sunday, February 26  3-5pm
Jen Blazina serves as Juror of Awards for Expressions of Radnor 2023.
Jen Blazina is a sculptor and printmaker who uses glass as her primary medium. She resides in Philadelphia where she is a working artist and professor at Drexel University in the College of Media Arts and Design.  Blazina received her M.F.A. in printmaking from Cranbrook Academy of Art, her B.A. from Sarah Lawrence College in New York and her B.F.A., cum laude, from the State University of New York at Purchase College. 
Blazina's work is in multiple collections such as the Neuberger Museum of Art, The Imagine Museum, The Cranbrook Museum of Art, and the Corning Museum of Glass to name a few. She has been awarded numerous residencies including: the Corning Artist in Residency at the Corning Museum of Glass in Corning, New York; GAPP Residency at Toledo Museum of Art in Toledo, Ohio; Bezalel Art and Design Academy in Jerusalem, Israel; and the Creative Glass Center of America in Millville, New Jersey.  Blazina is the recipient of several prestigious grants such as the Bessie and Louis Stein Fellowship; Independence Foundation Grant; and a National Endowment for the Arts Grant. She has just been nominated for the 2022 Pew Fellowship Award in the Excellence of Craft through the PEW Charitable Foundation of Philadelphia, Pennsylvania. 
Her work is currently represented by Habatat Galleries in Royal Oak, Michigan; Blue Spiral 1 in Asheville, North Carolina; Koelsch Gallery in Houston, Texas.  Blazina's work appeared in Wayne Art Center's Beyond Glass and Breaking the Glass Ceiling, 2022 and 2018 CraftForms' companion exhibitions.
Participating Artists
Lauren Acton
Michael Bowen
Lynn Child
James Cobb
Jim Conner
Paulo Correa-Meyer
Valerie Craig
Deb Craley
Liz Danish
Lindsay DuBarry
Laura Ducceschi
Carolyn Eisen
Steve Elliott
Karl Fehrenbach
Sheila Fehrenbach
Sarah Finkel
Anne Graham
Marie Harris
Sharon Bloomfield Hicks
Bill Higgins
Euikyung Lee
Donna Lee
Arnold Levinson
Shaku Makhija
Joseph Mcclozkey
Jeanne McKinney
Julia McWilliams
Ted Merriman
Beth Monaco
Daria Nawrocki
Chris Niedland
Halli Paquette
Nate Parkyn
Katrina Piechnik
Heather Block Reilly
Patricia Riley
Jane Schultz
Mortimer Sellers
Lauren Shugrue
Ardyth Sobyak
Suzanne Spain
Dori Spector
Betty Surbeck
Jason Surbeck
Christopher Swisher
Marianne Tebbens
Colleen Voegele
Laila Wah
Erin Zahid