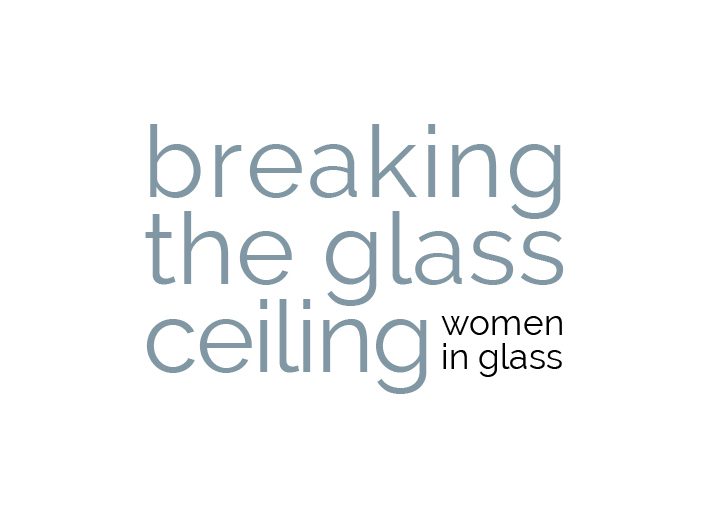 Past Exhibitions
Breaking the Glass Ceiling: Women in Glass
December 9, 2017 – January 27, 2018
Breaking the Glass Ceiling will look at the many achievements of women working with glass, from the male-dominated Studio Glass Movement of the 1960's to the present. Women have always been part of the Movement. They participated in the original Toledo Workshops and they enrolled in the first glassblowing courses, both headed by Harvey Littleton, the "Father of the Studio Glass Movement." However, in the first Toledo Glass National exhibition of 1966 only seven out of forty-eight qualifying artists were women.
Women glass artists have come a long way since then! They have become a growing and influential presence. By the 1990's, the number of women faculty and students at university glass programs was equal to the number of men. Today it is not unusual to find women and men working side-by-side as a team in the hot shop.
Breaking the Glass Ceiling will survey women glass artists from the "Grand Dames" of the 70's to the "Young Turks" of the 21st century.
Curator - Dr. Arlene Silvers
Dr. Arlene Silvers has been the curator of contemporary glass for the National Liberty Museum in Philadelphia since its founding in 2001. In that capacity she has curated over 30 special exhibits, has created one of the largest annual glass art auctions and has introduced glass art to others throughout the world. She has also been a passionate collector since the early days of the studio glass movement.  With her husband, Dr. Norman Silvers, she has amassed one of the finest collections in the United States. Dr. Silvers was President of the Art Alliance for Contemporary Glass, the foremost association of collectors of glass art. During her term the studio glass movement had its 50th anniversary. To celebrate, Dr. Silvers was instrumental in encouraging 150 museums to mount special glass exhibitions. Dr. Silvers has a PhD in Economics and taught for many years at both Temple and Drexel University. Before her work at the National Liberty Museum, she had a business in large format digital photography.
Artists
Micaela Amateau Amato, PA
Jen Blazina, PA
Anna Boothe, PA
Mary Van Cline, WA
Pearl Dick, IL
Robin Grebe, MA
Anja Isphording, Vancouver BC
Laura Kramer, RI
Carmen Lozar, IL
Lucy Lyon, NM
Flora Mace & Joey Kirkpatrick, WA
Elizabeth R. Mears, VA
Carol Milne, WA
Janis Miltenberger, WA
Kari Russell-Pool, OH
Marlene Rose, FL
Tommie Rush, TN
Mary Shaffer, NM
Stephanie Trenchard, WI
Karla Trinkley, PA
Toots Zynsky, RI
Save
Save
Save