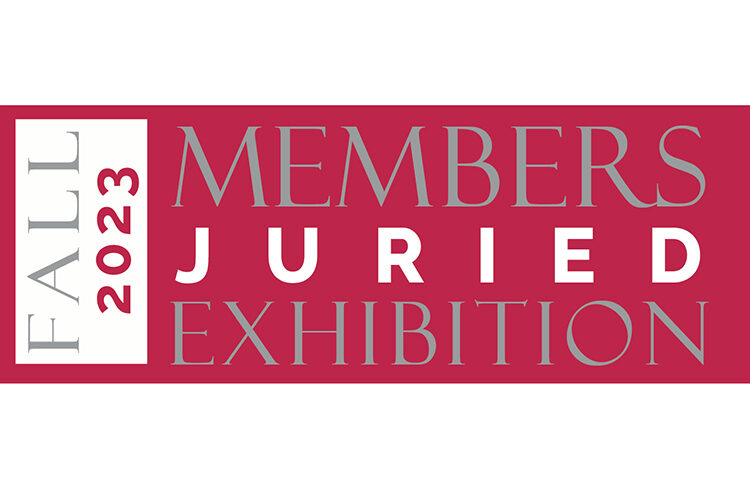 Exhibitions
2023 Fall Members Juried Exhibition
October 16 – November 11, 2023
Davenport Gallery
Wayne Art Center's Fall 2023 Members Juried Exhibition showcases the talent within our membership with works in painting, drawing, pastel, photography, mixed media, ceramics, and sculpture.
Reception & Awards Ceremony: October 29, 2023  3-5pm.  
Diane Collins and Roger Chavez serve as Fall Members Juried Exhibition Jurors.
Philadelphia-area acclaimed artists and instructors Roger Chavez and Diane Collins serve as co-jurors for Wayne Art Center's 2023 Fall Members Juried Exhibition.
Roger Chavez is a painter currently living and working in Philadelphia. He regularly exhibits in the Philadelphia region and has shown work in New York and Washington, D.C.  Chavez has been a recipient of numerous awards including the Lewis S. Ware Traveling Scholarship, a scholarship at the Vermont Studio Center and a grant from the Pollock-Krasner Foundation. Chavez teaches Drawing and Painting in the Continuing Education program at Pennsylvania Academy of the Fine Arts.  He has been an instructor at Maryland College of Art and Design, Manayunk Art Center, and Ursinus College, and has served as a visiting critic at the University of Chicago. 
Philadelphia based artist, Diane Collins has explored a large array of media and forms of expression since the mid 80's.  Her work has appeared on view in galleries and has been included in diverse, private collections across the US and abroad since the 1990's.  She is the recipient of numerous awards including the Ward Prize in sculpture and the Cresson Memorial Travel Scholarship. The heads and figures she creates in direct wax constructions, (ultimately captured in bronze), and fired clay (often combined with found materials), speak to a reverence for the natural world that is overdue and reminds us of the inner life we all hold in mystery and which we share with our "wild" brethren. Collins is an instructor in PAFA's Continuing Education Program.
Participating Artist
Cathy Abouna
Carren Abrams
Aeran Atlas
Barry Blecher
Ronnie Bookbinder
Meg Boscov
Maureen Bowie
Margaret Boyd
Sivia Braunstein
Hana Brem
Nancy Brenner
Wendy Prather Burwell
Vivienne Cameron
Sandra Carlisle
Ellen Carver
Lynn Cohen
Jim Conner
Connie Cooper
Paulo Correa-Meyer
Debbie Craley
Rene Crystal
Susan Curreri
Richard Daddario
Kathleen Dernoga
Mary Lou Doyle
Sarah DuBois
Laura Ducceschi
Liz Finley
Cathy Glick
Gail Gosser
Mary Graham
Nancy Granda
Carol Guinn
Heidi Guy
Anna Lee Hafer
Bob Hakun
Ona Hamilton
Carol Hannon
Julia Hartling
Beth Hawley
Diane Herring
Carrie Hill
Beth Holden
Barbara Hudson
Jane Jacobson
Lisa Kerr
Carol Koemeter-Cox
Serge Krupnov
Maria Kurtzman
Diane Lavelle
Ann Lax-Antrim
Eric Leichter
Adam Levin
Arnold Levinson
John Lloyd
Kay Lord
Thomas M. Miles
Barbara Machler
Carol Magner
Joanne Mark
Sunita Mathur
Anita McDonnell
Deanna McLaughlin
Jonathan Moll
Robin Moll
Cynthia Murray
Lee Muslin
Stephanie Nicholson
Ruth Parker
Sandy Peters
Katrina Piechnik
Deborah Reeder
Maxine Rosen
Pearl Rosenberg
Nicholas Scharff
Denise Sedor
Phillip Smith
Julie Spahr
Helge Speth
Bette Steinberg
Phyllis Steinberg
Donna Streisfeld
Tom Swirsky-Sacchetti
Victor Szeto
Heidi Techner
Blanche Levitt Torphy
Atala Toy
Bob Voynow
Edward Wargo
Scott Woyak