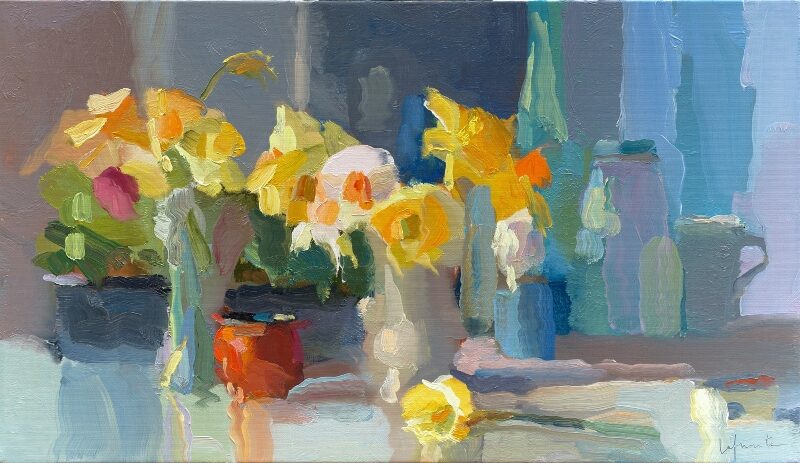 Calendar of Events
Color Harmony in Tonal Painting with Christine Lafuente
March 2 – March 3, 2024 · 10am-4pm
$420 members, $470 non-members
Tonal painting is the creation of form and dimension by modulating value of color from light mass to shadow mass. Color harmony is created through an understanding of temperature shift from light to dark.
Working from the still life, this oil painting workshop relates the concepts of tone, temperature, and key. Students will be instructed how to mix oil color, organize their palette mixtures, and maintain color harmony, while painting wet-into-wet. Please make sure to bring a large palette and a high-quality mixing knife. Mornings will include lecture and demonstration, with afternoons devoted to painting and individual instruction.
All levels are welcome, some experience drawing and painting from observation is recommended.
» View the full calendar of events