Exhibition News
WAYNE ART CENTER ANNOUNCES FALL EXHIBITIONS AND ART PROGRAMS
September 6, 2023
WAYNE ART CENTER ANNOUNCES FALL EXHIBITIONS AND ART PROGRAMS
Wayne Art Center is brimming with activity this fall as eight new exhibitions grace the galleries and nearly 200 classes, workshops, demos, lectures and tours will be offered to adults, teens and children. From September 10 through October 7, the prestigious annual Faculty Exhibition will feature the work of over 70 Wayne Art Center faculty members and workshop instructors in drawing, painting, ceramics, sculpture, mixed media, jewelry and photography in the Davenport Gallery. In addition, the 2nd National Open Juried Philadelphia Pastel Society on display in the Ethel Sergeant Clark Smith Gallery will include 70 invited works created by artists throughout the United States.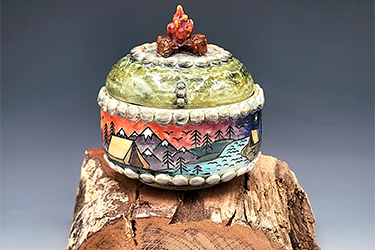 (C.A.M.P.F.I.R.E.S.O.N.G. Song By Eva Hozinez)
From October 16 through November 11, visitors can enjoy three impressive exhibitions. The 2023 Wayne Art Center Members' Fall Juried Exhibition will highlight over 100 of our most talented members' work in the Davenport Gallery. This exhibit will be accompanied by Philadelphia/Tri-State Artist Equity's 74th anniversary juried exhibition, For the Love of Art in the Ethel Sergeant Clark Smith Gallery. A third exhibition, located in the Vidinghoff Lobby Gallery, will include a selection of photographic images from Healing Visions, Meg Boscov's recent book that explores nature as a source of healing and spirituality. Exhibition receptions are scheduled for October 25 and October 29 and a November 11 artist talk will be open to the public.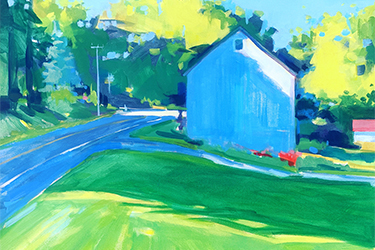 (Shifting Light by Abby Ober)
The final exhibitions of the year include CraftForms 2023, the 28th International Juried Exhibition of Contemporary Fine Craft, InGrained: An Exhibition of Pennsylvania Furniture, Sculpture and Woodturing and Attraction to Abstraction. From December 2 through January 20, 2024, CraftForms 2023 will showcase an eclectic collection of museum-quality work by established and emerging artists in the Davenport Gallery. InGrained will showcase work by 22 exceptional Pennsylvania artists, as well as loaned works by master craftsmen Wharton Esherick and George Nakashima in the Ethel Sergeant Clark Smith Gallery. Attraction to Abstraction will feature large abstract paintings by WAC's adult students and community members in the Vidinghoff and art center lobby galleries.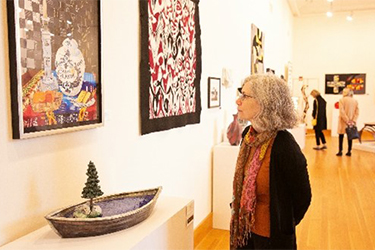 In addition to these incredible exhibitions, adult, teen and children's arts education classes will be offered in a variety of mediums, including drawing, painting, pastel, sculpture, ceramics, printmaking, photography, stained glass, mixed media, jewelry and culinary classes. Numerous workshops, lectures and tours are also on the schedule. Fall adult classes start Monday, September 18, and the Youth and Teen programs begin on Monday, October 3.

Since its founding in 1931, Wayne Art Center, a non-profit organization, has been dedicated to enriching the community through the arts. Wayne Art Center remains steadfast in its mission to afford artists and the broader community an interdisciplinary venue to explore, share and learn, while fostering a sense of community for arts education and appreciation.
Come see why Wayne Art Center is considered the Best Art Gallery and Best Art Instruction by readers of Main Line Media News. Check out the spacious and naturally lit studios, elegant art galleries, beautiful gardens and Gallery Shop. For further information, please visit wayneart.org.