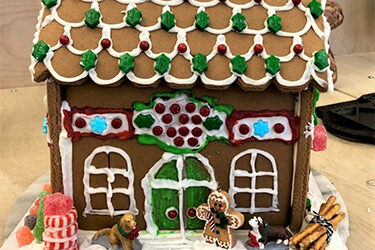 Calendar of Events
WORKSHOP: Gingerbread House Decorating (AM)
December 10, 2023 · 10am-12pm
$65
Gum drops, sprinkles and frosting--oh my! Join us for a classic holiday workshop: Decorating Gingerbread Houses. Each Parent-child team will receive their own cookie cottage, pre-assembled and ready to decorate! Royal icing and lots of extra candies will be provided to create a one-of-a-kind edible, holiday treasure.
At the end of each 2 hour workshop, Chef Birgit Eichinger will judge and award certificates for "most creative", "most patient", "most innovative" and more.
Space is limited and all materials are provided. But feel free to bring additional decorations from home to make your Gingerbread House uniquely yours.
» View the full calendar of events