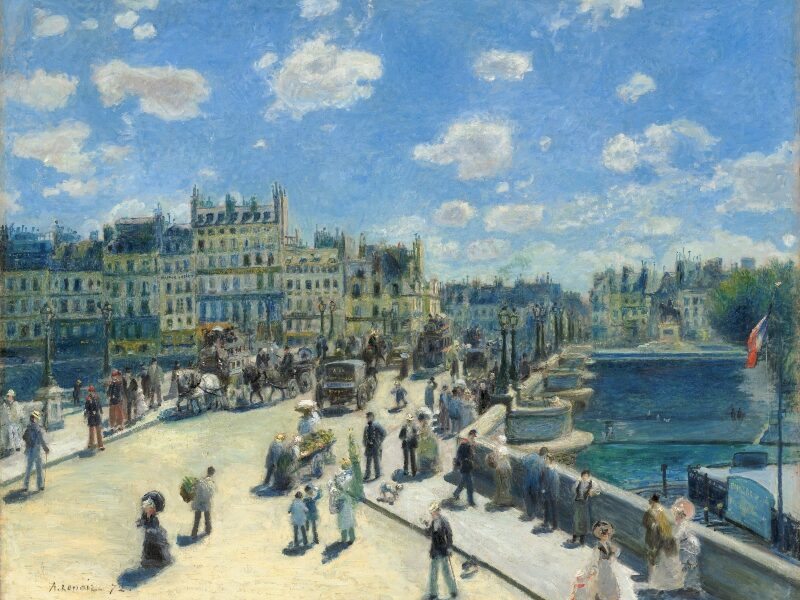 Calendar of Events
What is Modernism? Part 2 Lecture with William Perthes
October 26, 2023 · 6pm-7:30pm
$15 members, $25 non-members
Historians tell us that Modernism shaped art and culture of the late 19th and early 20th centuries in both profound and subtle ways and that its effects continue to be felt today. But what exactly is Modernism? Was it a movement, a philosophy, or something else? This two-part lecture will explore the historical, cultural, and political origins of Modernism with close consideration given to its manifestation in the arts. Special attention will be paid to Modernism and the visual arts. These lectures can be taken separately or ideally together for the most comprehensive experience.
What is Modernism? Part 2: Modernism and the arts: From Impressionism to Pablo Picasso and Abstract Expressionism.
William M. Perthes is the Bernard C. Watson Director of Adult Education at the Barnes Foundation. William is an art historian whose scholarship focuses on Modernism, particularly in the United States, with a special concentration on the Abstract Expressionist painter Robert Motherwell. William has a background in philosophy, specifically John Dewey and American pragmatism. His recent work has focused on how experiences with works of art, both short and long term, can impact and inform fields as varied as business, medicine, and criminal justice.
» View the full calendar of events