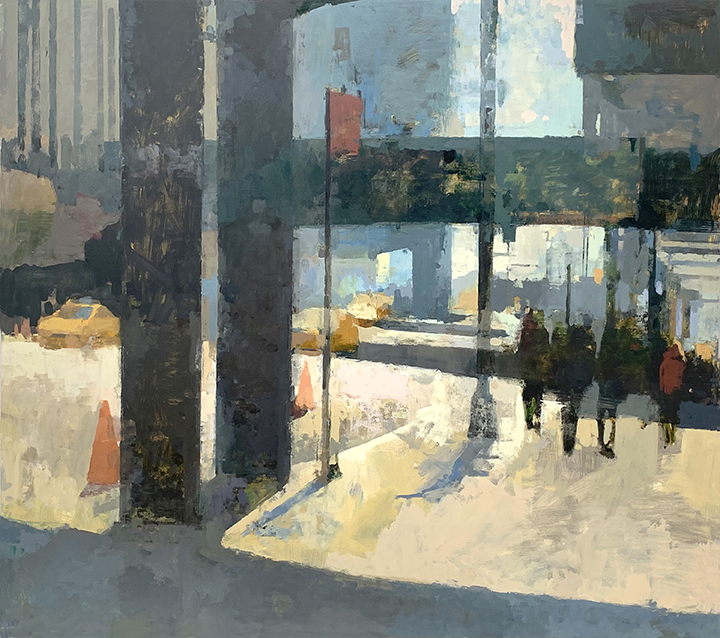 Calendar of Events
City and Urbanscapes 2-Day Intensive with Claudia Rilling
October 14 – October 15, 2023 · 10am-4pm
$300 members, $350 non-members
Architecture can appear overwhelming, but by training our eye to see past detail, we can convey buildings in paint very powerfully. In this class students will strengthen their perceptual acuity with regards to seeing buildings and structures more confidently and clearly: simplifying, conveying details, edge variety, sighting angles.
On day one we will learn how to simplify complex information and capture the essence of what we see without getting bogged down in detail and minutiae. We will begin by completing smaller and faster studies, while working in either grayscale or a limited palette. These small studies will teach us how to see complex information simple, and clearly.
On day two and three we will begin longer session paintings, but use smaller surfaces: 10x10, 14x14, 12x16 (in this range). We will use a full palette and slowly begin adding details, learning how to sight angles, assess perspective issues simply, and vary our edges and marks to create more nuance paintings.
Each day will consist of slides and discussion and a short demo
» View the full calendar of events